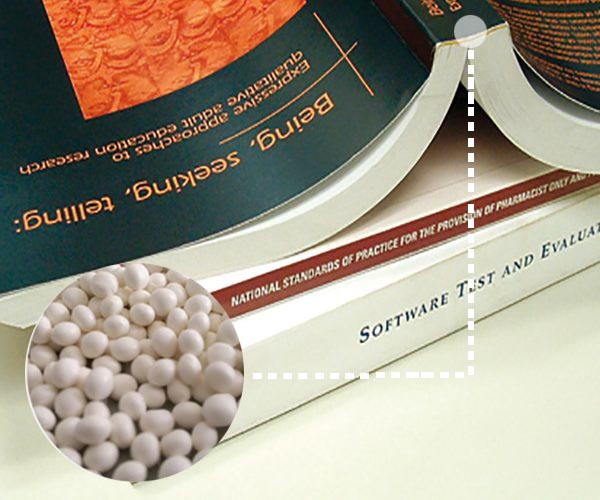 Book binding hot melt adhesive
Binding Book hot melt adhesive is an EVA hot melt adhesive developed for binding and bonding of textbooks,Magazine Picture books, notebooks, receipts, instructions, tenders, etc. in book printing industry. It has moderate opening time, good adhesion and fluidity, stable temperature resistance, no drawing and no empty glue during processing.
PRODUCT INTRODUCTION
Book Binding Spine Glue
It's designed for use in spine gluing for medium to highspeed perfectbinding line or standalone rotary binder. is formulated with good adhesion and thermal stability.It is suitable for art paper and woodfree uncoated paper.
Book Binding Side Glue
The product has strongthermal viscosity and good resistance to high and low temperature.It is formulated for use in bottle labeling application with good ice water resistance and moisture resistance
RELATED ARTICLES